Automatic rotor spinning machine
Autocoro 11

Think leading.
Autocoro 11 is the fourth generation of the Autocoro automatic rotor spinning machine with individual drive technology successfully established in the market by the innovation leader, Saurer.
E³: our product promises
With our customers' needs always top of mind, the E³ principle forms the basis of our design philosophy. Our passion for textile machinery drives us to manufacture innovative products that add value to our clients' businesses.
With the transformation of the textile industry for the Circular Economy, the processing of sustainable fibres is another important focus point in our developments.
Less energy
Energy
Less energy
Up to 10% energy saving compared to previous Autocoro generation
Unrivalled productivity
Economics
Unrivalled productivity
Synchropiecing 60 for higher efficiency
Recycling Xtreme rX for more productive recycled fibre processing
Three-chamber system for better sorting and reuse of fibres
Patented interval cleaning of rotors for cleaner rotors and better yarn
Up to 6 lots simultaneously for more flexibility
Reduced workload
Ergonomics
Reduced workload
New patented rX yarn guide drive for extended maintenance intervals
LED visualisation of machine status for intuitive operator guidance
Bar code guided tube control for higher package quality
Intuitive DCU setting for higher efficiency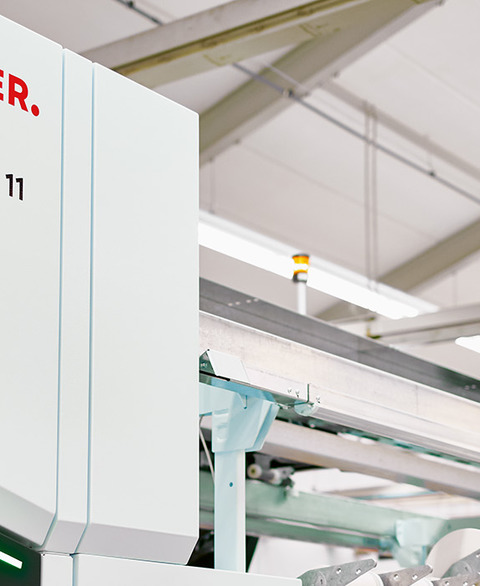 Highlights
The new Autocoro 11 clears the way for even more sustainable spinning. Highly productive and resource-saving, thanks to new digital solutions and even more sophisticated automation.
More sustainable
Saves up to 10% on energy
Recycling Xtreme edition for more productivity and longer cleaning intervals
Better sorting of recyclable waste – better reuse of fibres
Better automation
Faster ramp-up and piecing capacity increased by 65%
More digital
Bar-coded tube control
LED operator guidance for more efficient spinning
Up to 6 lots simultaneously

Picture gallery
Impressions of the new Autocoro 11



Sustainable spinning with Recycling Xtreme
New DCU for more productivity
Sustainable spinning with Recycling Xtreme
New DCU for more productivity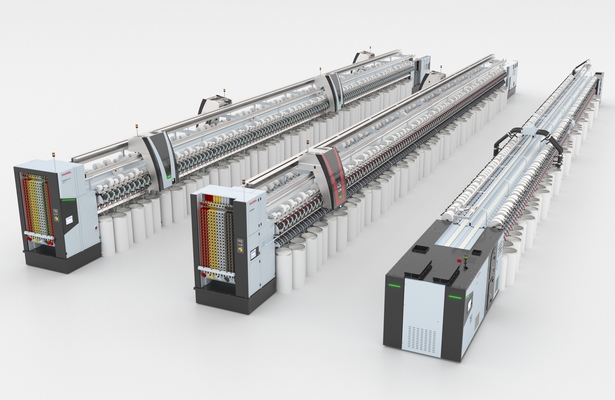 Schlafhorst Systems rotor spinning
Schlafhorst Systems offer the highest versatility in the market. Whether an application requires the uniqueness and productivity of air spinning or the smart flexibility of rotor spinning, we have the right solution for you.
Learn more
This may be also of interest to you
Downloads
Find out more about our products. Here we provide you with all the relevant documents for download in PDF format.
Autocoro11-EN
5.33 MB
Related articles
Here you will find further information – for example application reports, customer success stories and interviews – about the above product.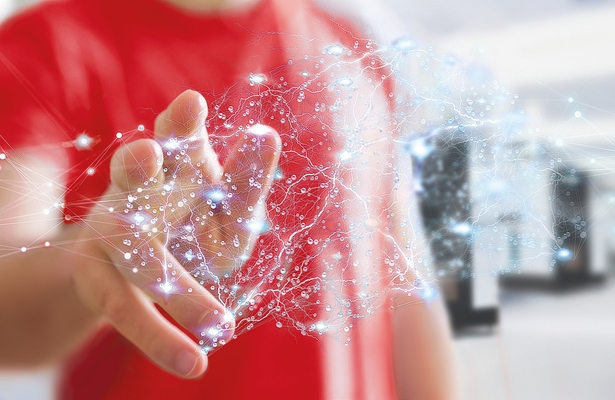 Senses
With a single program, you can now manage your Saurer machines. Senses bundles and analyzes production, quality and performance data. Secure and from everywhere.
Experience Senses
Sun – Service Unlimited
Strong and reliable life-cycle partnership.
Unique smart solutions to increase the benefit to the customer.
Notable performance and sustainability throughout the machine lifetime.
We keep you competitive.
Contact us
Should you have questions about our products or require additional guidance, kindly get in touch with your local contact person. as your partner, we pride ourselves in providing expert and swift support.