Bearings for pre-, long staple-, airjet spinning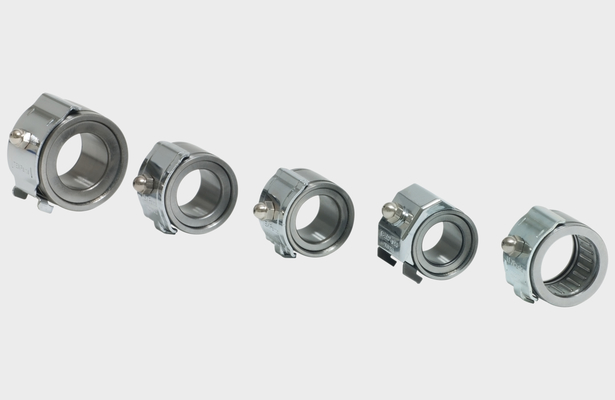 Bottom roller bearings
The precise needle bearings for ring spinning machines, roving frames, draw frames and air-jet spinning machines are renowned for their high load-bearing capacity and reliability.
Guidance versions for ring spinning machines and roving frames
Texparts bottom roller components are available for three different guidance versions in the roller stand:
Central guidance through central holding lug of locating cap for matching recess in roller stand
Lateral guidance through inside fixing at roller stand by means of lateral lugs of locating cap
Die-cast caps with locating clip for lateral guidance
Advantages
Absolutely quiet and precise running behaviour

Optimum yarn evenness due to flawless axles
Extension of spinning limits into finer counts

High load bearing capacity
Smooth and jolt free start-up

No yarn quality drop during start-up phase

Dependable sealing of bearing against fibre fly and dirt
This may be also of interest to you
Contact us
Should you have questions about our products or require additional guidance, kindly get in touch with your local contact person. As your partner, we pride ourselves in providing expert and swift support.