Senses
See the full picture with our tool for data analyzing.
With a single programme, you can now make your production and quality assurance facilities transparent. Senses bundles and analyzes production, quality and performance data. Secure. From everywhere.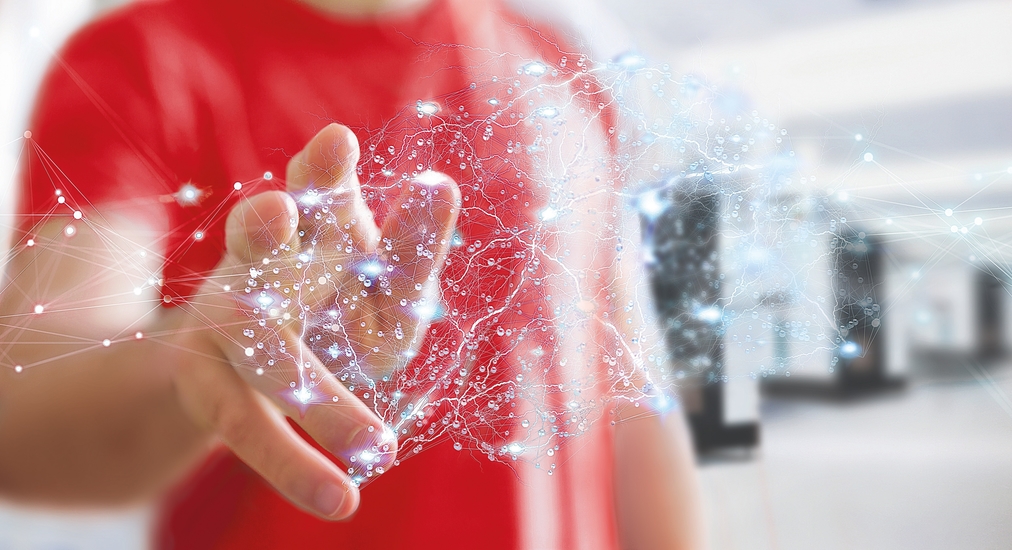 With a single programme, you can now make your production and quality assurance facilities transparent. Senses bundles and analyzes production, quality and performance data. Secure. From everywhere.
Data knowledge
Senses provides information about production data and machine conditions. Plan deviations, quality fluctuations or irregularities are detected and managed specifically. The sum of the data helps to comprehensively analyze processes in order to find opportunities for optimisations.
Simply react quicker
Shorter reaction times increase efficiency: by detecting off-standard spindles, by providing information when freely definable, product-specific limit values are exceeded or by identifying stationary spindles according to the idle position report. This way Senses minimises downtimes and combats production stoppages.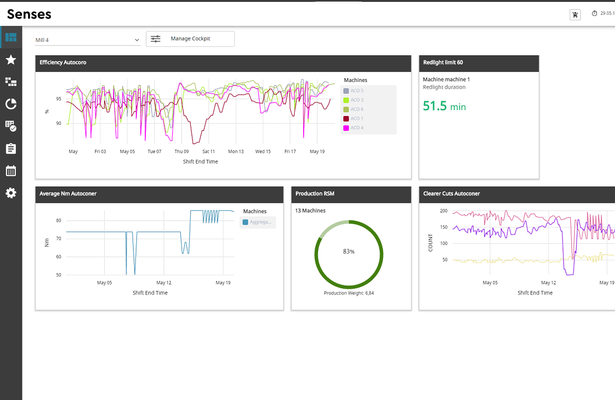 Convenience with all senses
The individually configurable cockpit shows each user the information important to them at a glance – in list or graph form. This allows favourite reports to be easily created that are made available automatically at certain times.
Total control
As Senses is a locally hosted web application, all data is stored on your own servers. Evaluations can thus be carried out immediately during operation. While other providers save your sensitive production data in the cloud, with Senses you have everything under control.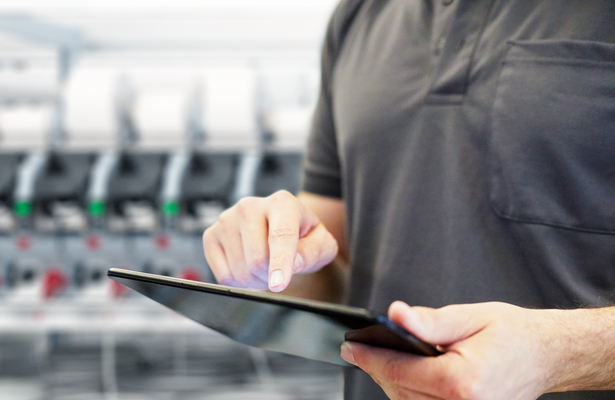 At home on any device
As a web application, you can use Senses to its full extent from any mobile device, whether it's a laptop, tablet or smartphone. Thanks to secure access, analyses can be performed just as conveniently from your couch at home as from any other internet connection – worldwide.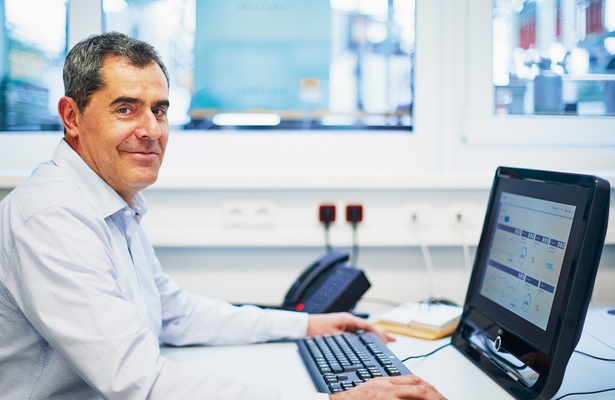 Customisable for every user
Thanks to the clear, consistent interface, it's easy for any user to quickly become familiar with Senses. With the extensive role and rights management tool you can define which user gets access to which data with just a few clicks. Thus everyone, whether senior management, production manager, quality manager or machine operator, always has precise access to the information relevant to them.
One of the most modern solutions – always
No matter what requirements demand digital solutions in the future, Senses integrates them into one single software package. Further development is based on the demands of the global Saurer customer pool.
You can order additional Senses Elements as function expansions in the integrated Saurer software shop. The closed security architecture protects your business and data from external access. With each expansion, Senses becomes more powerful and can map additional processes. The components enable a continuous, data-driven process of improvement of your data management.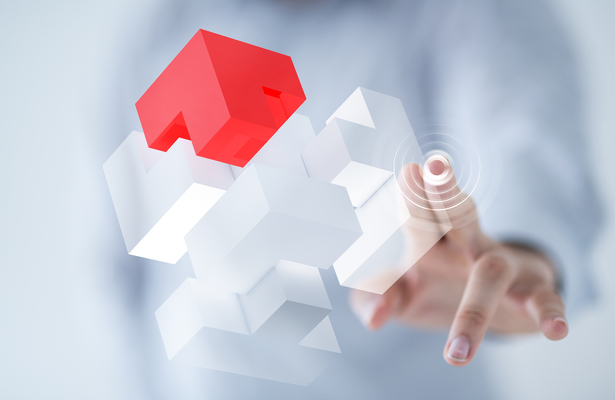 Senses Elements
Expand your digital senses with Senses Elements.
The Senses Element Maintenance structures and simplifies all maintenance processes and increases their efficiency. With or without machine connection.
Use Senses Element Workforce for effective staff deployment. Define and optimise staff requirements easily for each machine and shift. The system automatically informs the employees of the location and time they are required for work.
Experience all Senses Elements
Picture gallery





借助可个性化配置的驾驶舱,您可在一个视图中观察所有重要 KPI。
借助可个性化配置的驾驶舱,您可在一个视图中观察所有重要 KPI。
Senses for Allma and Volkmann Systems
Related articles
Here you will find further information – for example application reports, customer success stories and interviews – about the above product.
This may be also of interest to you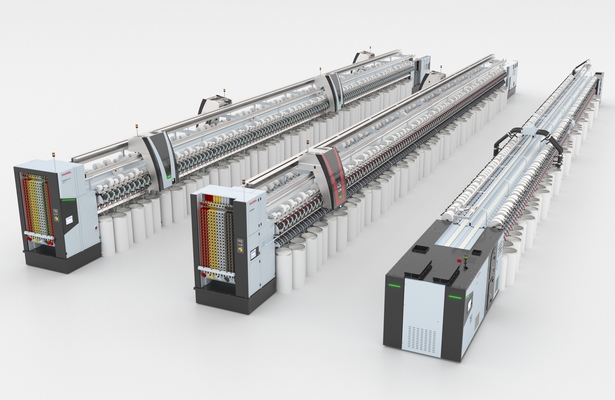 Schlafhorst Systems rotor spinning
Schlafhorst Systems offer the highest versatility in the market. Whether an application requires the uniqueness and productivity of air spinning or the smart flexibility of rotor spinning, we have the right solution for you.
Experience Schlafhorst Systems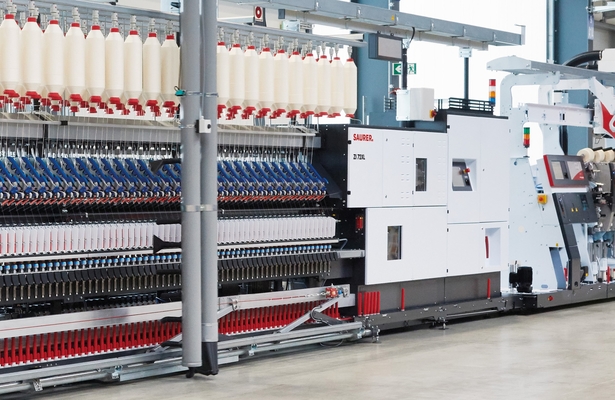 Zinser Systems
Zinser Systems offer a wide range of specialized ring spinning solutions from bale to package. Starting from the blow room and carding, Zinser Systems is designed to ensure the excellent processing of fibres. Efficient ring spinning machinery combined with intelligent winding machinery guarantee high yarn quality.
Experience Zinser Systems
Saurer Textile Calculator App
Sun – 服务无限
整个生命周期内强大可靠的伙伴关系。
深具特色的智能解决方案,让客户获享更大利益。
在设备整个生命周期均实现卓越性能和可持续性。

卓郎为您铸就强大竞争实力。
Digital Team
Should you have questions about Senses, Senses Elements, the Calculator App or require additional guidance, kindly get in touch with our Digital team. As your partner, we pride ourselves in providing expert and swift support. You can reach us at info.senses@saurer.com.
Book your Senses Service online!