Winding Autoconer
After Sales and Service, Zinser Systems
Let us boost your productivity and improve your winding mill's performance.
Benefit from our original Autoconer parts, brand-name splicing components, updates and upgrades, preventive maintenance services and the latest special offers for your Autoconer X6 and all older models.
Automate your ring spinning mill: Our cross-wound package transport system is the most economic solution for unloading cross-wound packages from multiple winders with a high throughput and transporting them for further use. It can be retrofitted in various system and automation steps at your spinning mill.
Order original parts online in our Secos e-shop.
We keep you competitive.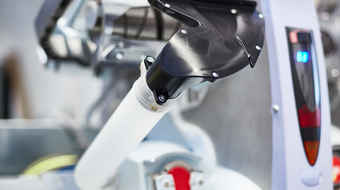 Suction nozzle, SmartJet
Switch to the fastest and most economical upper yarn detection for your Autoconer. With the high-performance combination of a new suction nozzle and SmartJet
Minimises energy costs by permitting vacuum reduction
Optimises package quality and reduces yarn waste
The SmartJet nozzle in the doffer boosts efficiency and reduces staff workload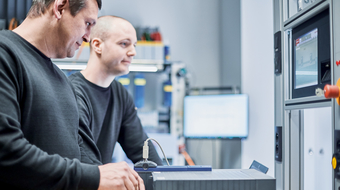 Frequency inverter service
Preventive maintenance ensures reliable production: Avoid unplanned machine downtime and reduce expenses for original parts.
Increase production reliability with proactive planning and state-of-the-art diagnostic technology.
Minimise downtime and production stoppages.
Extend the frequency inverters' service lives.
Autoconer splicing components
Precision component for top splicing quality in appearance and strength
For outstanding reproducibility
Quick-change unit to reduce time-consuming manual settings and retooling
Optimal setting parameters for all standard yarns
Injection, thermo and elasto models for special applications
All splicers come ready for use, and with ceramic shears as standard.
Worldwide technological advice through our Customer Technology Centres.
Have any questions? parts.spinning@saurer.com
Contact us
Should you have questions about our products or require additional guidance, kindly get in touch with your local contact person. As your partner, we pride ourselves in providing expert and swift support.